Bioheat® Fuel Delivery and HVAC Service
Serving Southeastern Connecticut for 72+ Years
If you're in need of trustworthy HVAC services and reliable Bioheat® fuel delivery, you've come to the right place. Benvenuti Oil Company has been serving the Greater Waterford, CT area with dependable home comfort services since 1950. Join our family of happy customers today!
---
Heating Oil Delivery
Learn more about our home heating fuel delivery options for Southeastern Connecticut and decide what works best for you!
View Options
Heating Service
Our heating services include high-efficiency installation, preventative maintenance, and diagnostic and repair services.
Learn More
Cooling Service
Our technicians provide air conditioning system installations, tune-ups, repairs, replacement consultations, and more.
Learn More
---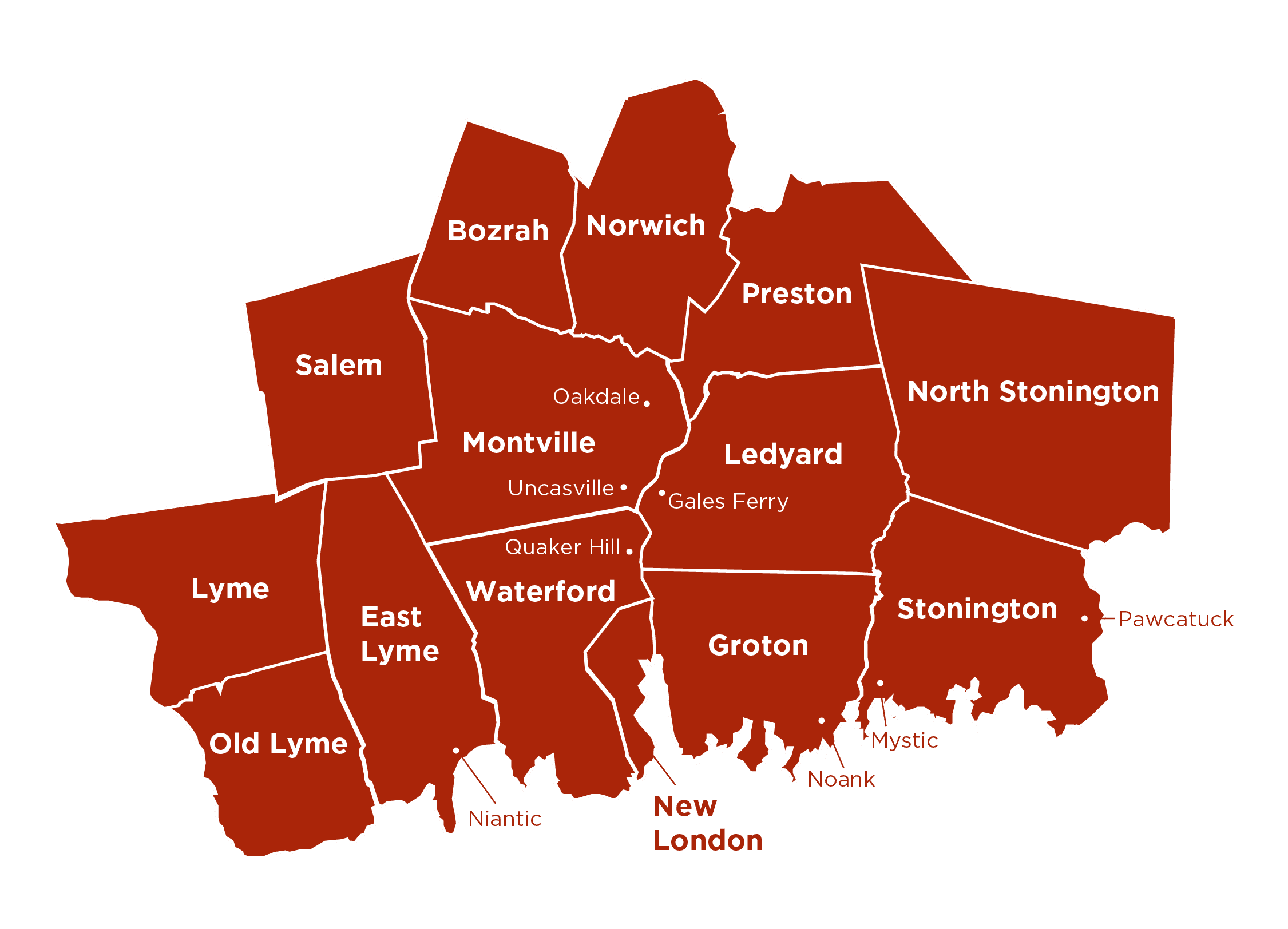 We Deliver Oil & HVAC Service to the Following Southeastern CT Towns:
Salem
Bozrah
Norwich
Preston
North Stonington
Ledyard
Montville
Lyme
East Lyme
Old Lyme
Waterford
New London
Groton
Mystic
Stonington
---
SEE WHAT OUR CUSTOMERS ARE SAYING ABOUT US!
"I was already getting oil delivered to my house and my husband and I decided to put in a heat pump as we already had central AC. The team at Benvenuti Oil was helpful and explaining the process of doing this and cost. Everyone was very efficient to get me an estimate, order parts and get it all installed and working. The price was reasonable. The service is always available when you have a question as well. Great service and great price!! We are glad we chose Benvenuti Oil when we moved into our new home in 2021."
Jennifer K.
"Had an emergency furnace situation, Benvenuti came out promptly on short notice and had my heat working in an hour. Fantastic company to do business with."
Tyler F.
"I cannot recommend Benvenuti Oil enough! They're easy to get a hold of and their response time is great, even in an emergency! We recently had them change out our 40 year old furnace and we are thrilled with the results. They look out for their customers and don't try to over sell services or products, which we appreciate. Our next project is installing AC in our home and Benvenuti has been very helpful every step of the way!"
Lauren V.
"We recently had a new furnace and oil tank installed. The workers were very professional and did a great job. We are extremely pleased . Thank you Andy and Greg and Ryan for your guidance."
Gordon B.
"Benvenuti Oil Co. is hands down one of the best companies (not just oil companies) that I have dealt with. The customer service is top notch. Kim who works at the office is amazing with communication. The technicians know what they are doing. I had my boiler serviced and got my oil tank replaced. I also get my fuel from here. You get what you pay for going with Benvenuti. Overall I could not be happier with the service I have received from them so far and will be a customer for years to come."
"Benvenuti oil Company is great oil company. Prompt fuel delivery. Recently had somewhat of a furnace emergency. Mario the tech was on call. He stayed late on a Friday evening until the furnace was fixed. He has been our furnace tech for the past 2 years. He is a hard and caring worker taking pride in his work. Thank you to Benvenuti Oil Company and tech Mario."
Alison B.
"Benvenuti is very reliable. We have replaced our furnace and are very satisfied with their service and knowledge. We would highly recommend this company."
Regina S.
"Benvenuti Oil just installed a new (2 systems) HVAC system in my home. They did a fantastic job. Gary was the lead Tech. he and the other two Tech's did a fantastic job. Gary is very knowledgeable and an excellent communicator. Jennifer in the office worked with me to get rebates. The rebates will save me around 45% of the cost. Jennifer, Gary and the rest of the Benvenuti Team are the best oil & service company I ever worked with. Do one stop shopping with Benvenuti Oil and you will be in good hands."
Earl C.
"I received professional and courteous service from the entire team including
the office staff, sales department and installers. They patiently and thoroughly answered my many questions, via phone and email, prior to purchase. Installation was seamless- on time, on schedule and the site was left spotless. After years of doing business elsewhere, Benvenuti's is a breath of fresh air."
Pam N.
"Our very old AC system completely died in the middle of a heatwave and they had our new system ordered and installed in no time (not easy to accomplish right now). They are very neat and clean, and respectful of your home. Great company that stands behind their work."
Michelle H.
Benvenuti Oil Co. is more than just an oil delivery company. They are a full service company that has been there when we have needed them. I highly recommend that someone consider more than just the rock bottom price for purchasing their oil and consider that in those times you need service – the company that you choose matters. This company is wonderful.
Laura B.
"The place to go for oil, Heating and AC! Always reliable, professional and on time. I had an AC problem, they came right out to troubleshoot it. Determined the Compressor was bad. Installed a new unit and got it back up and running fast. They dealt with the Manufacturer to get the warranty parts. Thanks Lawrence and Ryan!"
John S.
"Outstanding customer service! Had my oil tank replaced and oil delevered from them. I called other companies to provide me a quote and some required being a customer and other straight up did not called me back. However, I called Benvenuti Oil and Ryan came to give me an estimate right away! Tank replacement was a great experience despite the cold weather, they allowed me to know any unplanned changes it had to be done to place the new tank (time changes due to snow and the new tank's pipe's dimentions was different from the old one) and they even answer all my questions on the spot. I would strongly recommend them. One thing I would recommend is for the owners to provide concrete drills for the technicians, it would make their life easy and will maintain the integrity of the house's foundation. Kuddos to Sarah and Jennifer for being so helpful in answering all my questions."
Ariana V.
Previous
Next
---