Oil Tank Installations, Repairs, and Estimates
Whether it be a new tank installation, a fill pipe repair, or tank inspection, Benvenuti Oil Company's highly trained technicians have decades of experience and would be happy to help you out. Today there are many new options for oil tanks with extra safety features and different shapes to fit your space. For a no-obligation consultation, please feel free to contact our team!
---
Brands We Recommend and Install
Here are some of the most popular models of home heating oil storage tanks that we install: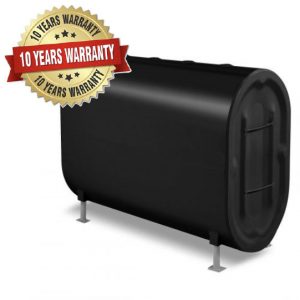 Standard
275 gallon rolled steel tank
Strong welded lap joints
Black electrostatic powder-coated
10 Year Manufacturer Warranty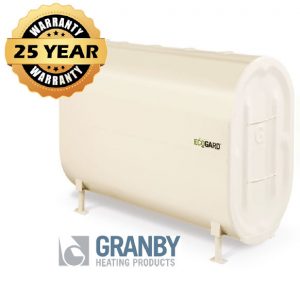 275 gallon Double Bottom tank for utmost leak protection
Safety reinforced
Strong welded lap joints
Primary tank leakage monitoring system
Beige electrostatic powder coating protects against external corrosion
An environmentally green choice
25 Year Limited Warranty against manufacturer defects and internal corrosion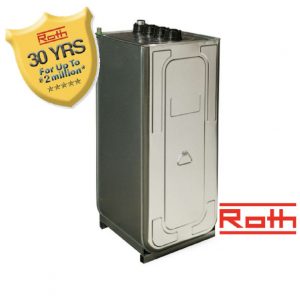 275 gallon Double Walled tank for the highest level of environmental protection
Leak proof inner tank made of high-density polyethylene
Galvanized steel outer tank capable of containing up to 110% of the inner tank for maximum protection
One of the safest and most reliable tanks on the market. Made in the USA
30 Year Manufacturers Product Warranty plus 10-year insurance with up to $2M clean up policy
---
How Long Will My Oil Tank Installation Last?
The life expectancy of a standard single-wall tank under good conditions is approximately 25 years. If you're considering a replacement, keep in mind that condensation on the inside of a tank from a change in air temperatures causes rusting from the inside out. You may not see the damage in time. If your tank is nearing the end of its useful life, has withstood basement flooding, or the exterior looks like it has seen better days, don't wait for a leak to get an estimate.
The good news is that since oil tanks last for a quarter of a century, you know your investment is a good one. Plus, since most families move out on an average schedule of seven years in a home, your new oil tank installation from Benvenuti will likely outlast your family's time in your current house by a longshot. Call today for a free installation quote!
CONTACT US